Minnesota Recruiters is excited to announce our 2013 summer conference featuring 2 national speakers.
This exclusive event will be held on Thursday, July 25th from 8:30 am – 12:00 pm, at the the Minneapolis Marriott Northwest (formerly the Northland Inn). Continental breakfast and beverages will be served.
 Your registration includes:
Conference sessions and materials
Continental breakfast and beverages
A free professional LinkedIn profile photo (we will have a photographer on-site)
Book signing after the event by William Arruda (for all conference attendees)
Tremendous networking opportunities with other professionals and thought leaders responsible for attracting, developing, and retaining talent in leading organizations – throughout the region.
The conference agenda:
8:00 am – 8:30 am: Registration, Continental Breakfast, LinkedIn Profile Pictures and Networking
8:30 am – 8:45 am: Opening Remarks
8:45 am – 10:00 am: Personal Branding for Career Success (William Arruda)
10:00 am – 10:30 am: Networking Break, Prize Drawings & LinkedIn Profile Photos
10:30 am – 11:30 am: How to Survive the Shift to a Connected World (Michael Marlatt)
11:30 am – 11:45 am:  5 Great Tools for Networking, Marketing, Sales and Recruiting (Jason Buss)
11:45 am – 12:00 pm: Closing Remarks
After the close of the of the conference (12:00 pm), you can:
Get your complimentary LinkedIn profile photo taken if you didn't during the breaks
Meet William Arruda during his book signing for attendees
Network with peers and colleagues
Grab lunch at the hotel (not included in the registration)
Head to the cabin or back to the office!
Who should attend? Professionals interested in networking and learning about:
Personal branding
Online identity
Becoming more influential
Career success
Becoming influential in the workplace
Mobile marketing
Recruiting
To ensure the best experience and the richest networking opportunity, this event is being capped with a maximum number of allowed participants. The tickets are on a first come, first serve basis.
Speakers & Session Information:
One of the most sought-after speakers on personal branding and employee motivation, William Arruda has delivered hundreds of keynotes to audiences of five to five thousand throughout the Americas, Europe, Asia and Africa. Combining his 20 years of corporate branding experience with his passion for people, he founded Reach, the global leader in personal branding which now has representatives in 25 countries around the globe and 20% of the Fortune 100 as clients.
Dubbed the personal branding guru by Entrepreneur magazine, William Arruda is a sought-after speaker on the topics of branding, influence, career advancement, social media and employee motivation.
William's Session:
Personal branding for career success!
Personal branding is one of today's hottest career strategy topics and an essential tool for thriving in today's work environment. In this presentation, William takes you through the proven, three-step personal branding process so that you can learn the secrets of building and communicating a winning brand.
As a professional, your reputation is your most valuable career asset. Whether you're climbing the ladder at your current company or seeking a new job, in today's fast-paced work environment, you must proactively and continuously position yourself for success. Your credibility, visibility, personality, and personal style all make up your brand. Build and nurture your personal brand and you'll make yourself a must-have, can't-fail professional—and you'll do it without having to be someone you're not.
This inspiring presentation is ideal for executives, customer-facing employees, emerging leaders, recruiters and trainers. It's also relevant to consultants, coaches and small business owners who must build their brands so that they can stand out from the competition and greatly expand their success.
William will be hosting an exclusive book signing for attendees after the conference. Be sure to check out his 2 best selling books; Career Distinction (2007) and Ditch. Dare. Do! (2013).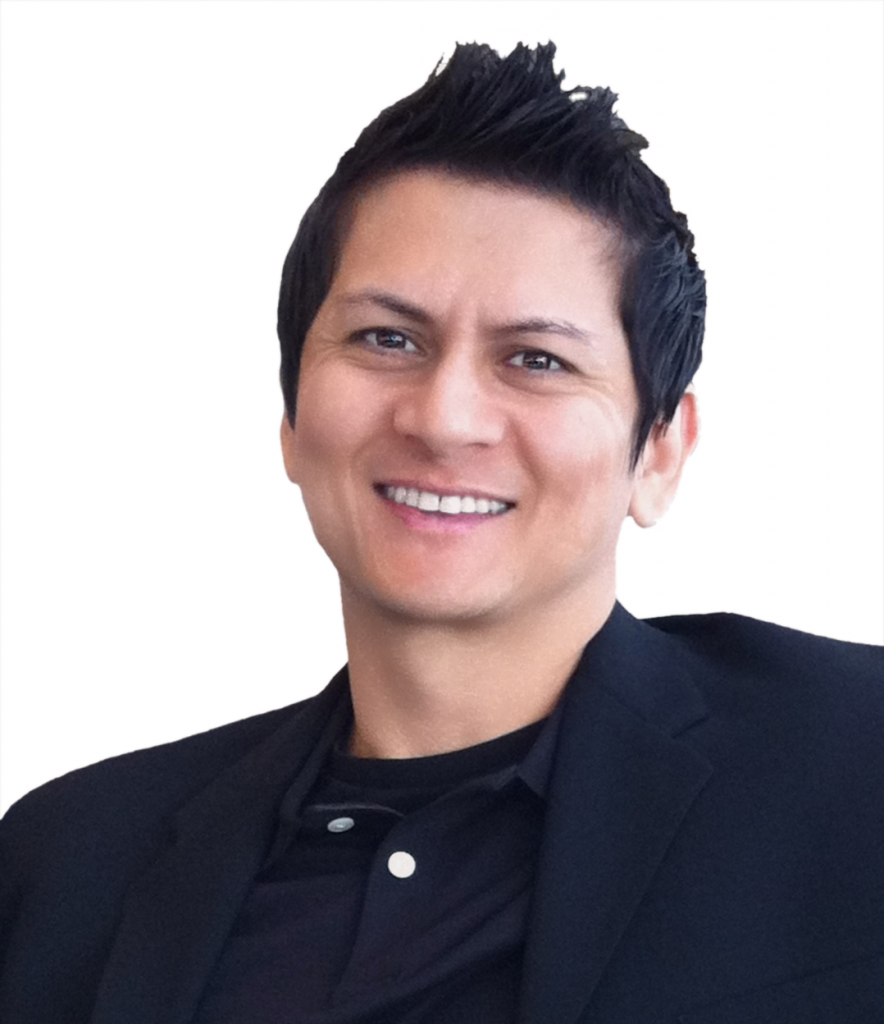 Michael Marlatt is the founder of mRecGo and mRecruitingcamp. With more than 16 years of professional experience, he is one of the world's original, "internet recruiters". Michael is a hands-on recruiting practitioner as well as an educator.
He is a noted speaker, trainer and consultant to many successful recruiting organizations including Avanade, Dell, and Time Warner to name a few. For the past 10 years, Michael has consulted recruiters and organizations alike on how to leverage mobile media and technology as an exceptionally effective recruitment channel.
Michael's Session:
How to Survive the Shift to a Connected Device Landscape
By the end of 2013, there will be more mobile devices on Earth than people. According to Cisco's Visual Networking Index Global Mobile Data Traffic Forecast, consumers' mobile appetite has grown a lot in the past year, and it shows no signs of slowing. In fact, mobile traffic worldwide grew 70% in 2012, nearly double what it was the year before. It's now 12 times what the global Internet was in 2000. The deteriorating outlook for the PC market is a result of, among other things, smartphones and tablets cannibalizing PC sales. Smartphones and tablets have ushered in a new era where consumers have become agnostic about how, when and where they engage with content.
In addition, job-seekers have become increasingly comfortable looking for and applying to jobs on smartphones and tablets. However, employers have been slow to keep up with this growing trend. According to the latest research by iMomentous, only 3% of Fortune 500 companies offer a way for people to apply for jobs from a smartphone. As key behaviors such as search, social networking and applying for jobs migrate to smartphones and other connected devices, it is important for employers to improve the mobile Web experience. Those who fail to devise an effective multi-platform strategy will likely be left behind. Join us as we explore the latest trends in mobile usage behaviors and technology adoption, as well as discuss how the mobile channel is presenting new opportunities for engaging with today's hyper-connected generation.
Jason Buss is the Founder of Talent HQ, and the Community Leader and President of Minnesota Recruiters. With nearly two decades of Human Capital Management and Talent Acquisition experience he also leads the Careers Consulting Business for Silicon Valley, CA based Proformative, as the Vice President of Global Talent Management – with overall responsibility for partnering with the company's community members to identify, recruit and build high-performing teams.
He is a recognized subject-matter expert with deep experience in global recruiting, diversity and talent management for leading Fortune 500 organizations.
Jason's Session:
5 Great Tools for Networking, Marketing, Sales and Recruiting
In this powerful 15 minute session, attendees will learn about 5 leading-edge tools to help them both personally and professionally. Whether you are interested in learning more about how to leverage the power of your network, or you work in Marketing, Sales, or Recruiting – you will receive insights into some great free (or low cost) tools on the market today.